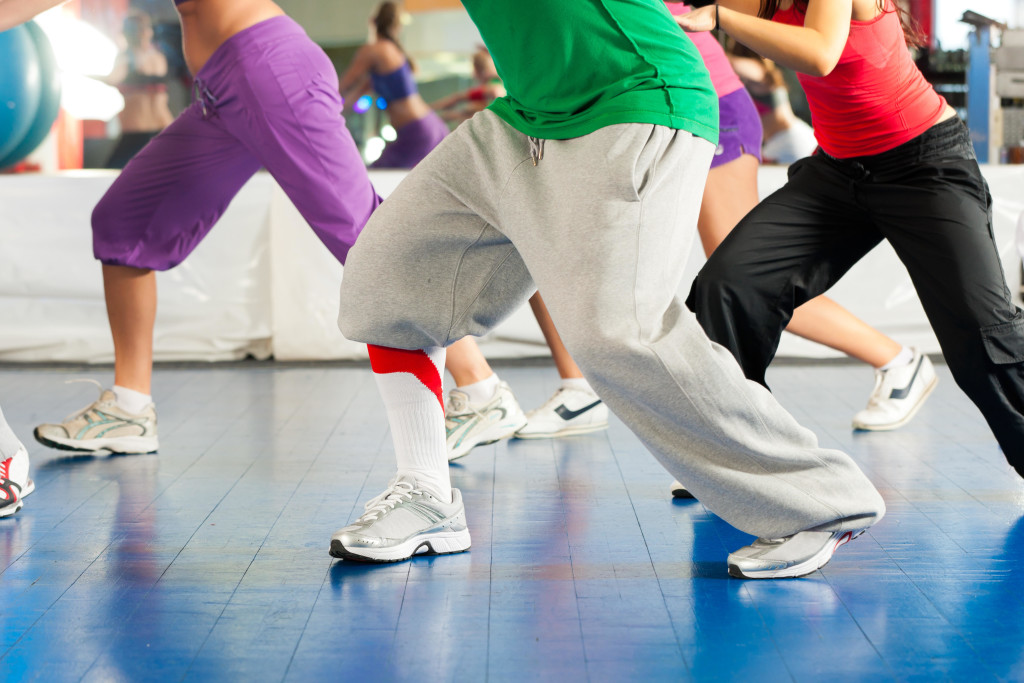 New Fitness Pricing!
All Fitness classes are $5 per class.  SENIOR DISCOUNT (over 50) – $4 per class.
We offer Zumba (Basic and Core), Zumba Gold, Zumba Step, and Ballet Barre Workout.
Ballet Barre Workout
These classes use a combination of postures inspired by ballet and other disciplines like yoga and Pilates. The barre is used as to assist balance while doing exercises that focus on isometric strength training combined with high reps of small range-of-motion movements.  This class is great for over-all strength – especially core – and the development of beautiful elongation of muscles and increased flexibility seen in ballerinas.
What is Zumba?  Here's how it's all defined by Zumba®:
Zumba®
Perfect for Everybody and every body! Each Zumba® class is designed to bring people together to sweat it on.
Zumba takes the "work" out of workout, by mixing low-intensity and high-intensity moves for an interval-style, calorie-burning dance fitness party. Once the Latin and World rhythms take over, you'll see why Zumba® Fitness classes are often called exercise in disguise. Super effective? Check. Super fun? Check and check.
Benefits – A total workout, combining all elements of fitness – cardio, muscle conditioning, balance and flexibility, boosted energy and a serious dose of awesome each time you leave class.
Zumba® Step
Perfect for those who are looking to feel the burn, baby! Looking to strengthen and tone your legs and glutes? Step right up.
Zumba Step combines the awesome toning and strengthening power of Step aerobics, with the fun fitness-party that only Zumba® brings to the dance-floor.
Benefits – Zumba® Step increase cardio and calorie burning, while adding moves that define and sculpt your core and legs.
Zumba Gold®
Perfect for active older adults who are looking for a modified Zumba® class that recreates the original moves you love at a lower-intensity.
The design of the class introduces easy-to-follow Zumba® choreography that focuses on balance, range of motion and coordination. Come ready to sweat, and prepare to leave empowered and feeling strong.
Benefits – Class focuses on all elements of fitness: cardiovascular, muscular conditioning, flexibility and balance!